First impressions are everything, especially with the nation's highest-ranking institutions, and there's a new sheriff in town: the Director of Grounds, Maintenance, and Roads. What better benchmark for success than a beautifully adorned campus with the sophistication of a large city?
The competitive nature of prominent higher education institutions pushes the look, feel, and safety of the campus to the forefront, attracting more students, researchers, entertainment, athletic departments, and, ultimately, funding. Many of our clients are seeking improvements to their grounds and finding a talented professional to lead the effort is suddenly in high demand. Most of these professionals need to not only have a knack for the outdoors, but a background in operations and long-term planning and the ability to create that vision for their team and constituents.
Our clients are looking for someone who can do it all – one who can develop weekly, monthly, and yearly forecasts; plan daily work schedules; and organize and analyze everything from photographs and tree, shrub, and flower inventory to environmental impact data and financial records. The search for this professional is heightened when the landscapes and roads that need to be maintained are in an environment with the diverse topography and climate of West Virginia.
Take West Virginia for example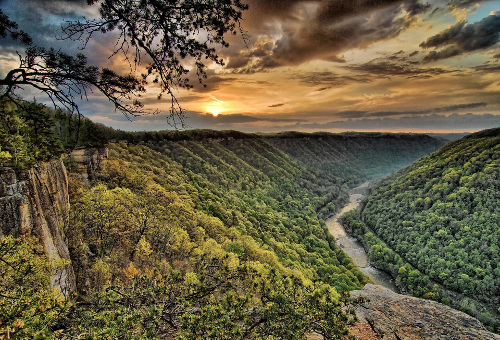 The rolling hills of West Virginia are as complex as they are gorgeous, and right smack-dab in the middle of it all is West Virginia University. Over 85% of the student population lives off campus and, with a winter season like that of a ski resort in New England, the campus roads have to be fully functional. The hills and valleys require an understanding of water run-off and circulation, the plant life and vegetation require an understanding of irrigation systems and horticulture, and the architecture and master plan require an understanding of hardscape installation and construction. Add to that the fact that a top position like this also requires the need to be outward-facing with students, faculty, and institutional leadership, and you've got yourself a search for a rare gem in this field.
With the growing demand for skilled leaders in these positions, we've identified traits these professionals must have with regards to experience, personality, and management style. The ideal Director of Grounds, Maintenance, and Roads should:
come from an environment with a lot of constituents and shareholders
have a collaborative management style and caring personality
maintain a level of sensitivity toward the history of the institution and faculty
have the ability to implement campus-wide initiatives
understand the climate and disease potential, and
have the ability to navigate emergency situations.
A picture is worth a thousand words, and institutions like WVU can draw on images of beauty, wonder, and amazement to recruit top students, faculty, and staff. The head of grounds is a position that requires a passion and vision for art and landscaping, and the reward is curating an experience people will remember for a lifetime.
Take Glenstone for example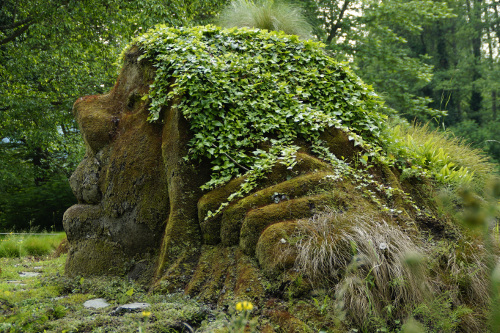 In the heart of Maryland lies one of the largest private museums in the world with some of the most unique landscapes and sculptures ever envisioned by an institution of its kind. Revolutionizing the way we look at grounds, Glenstone undertook expansive revitalization and recreation to build its landscape to pique the curiosity of its visitors and add an air of pure imagination upon entry. Using hardscape installation and all organic plant treatments, the beautiful grounds are entirely environmentally friendly.
Most times the goal is to be the most attractive institution in the country while also being the most sustainable and environmentally friendly. Our clients are always looking for professionals that understand the mechanics of:
Grey water management and rain recovery
Plant and turf selection
Low impact development
Lean principles
Smart building metering
Non-intrusive removal of mature timber
Composting and grass cycling
Integrated pest management
Currently, Helbling is partnering with Davidson College to secure a Director of Grounds & Maintenance. This professional will be in charge of all campus-owned space, including supporting a Division 1A athletics department. Supporting an athletics department comes with its own unique set of circumstances, which can help an institution's bottom line with potential revenue streaming from tournaments, events, and the privileges that come with hosting. All of this and more make it extremely important to attract an individual who can increase revenue production and understand what an increase in revenue from the use of these facilities can do for the institution.
Ultimately, the goal of many institutions, especially in the higher education industry, is to be able to show off the beauty of its campus. Often the first thing a future student sees when they research schools is the landscape – and it's also the first thing they come to recognize when they arrive for a campus tour. Their decision leads them on a path that is forever changed, and it can all come down to that single first impression. Make it a good one.