In last week's post, we discussed mega healthcare projects, their complexities, and what it takes to make them successful. In addition to their core competencies, healthcare design and construction firms are heavily depended upon to ensure projects integrate flexible space planning and advanced processes, and address the current and future needs of staff and patients. For hospitals and healthcare systems, who internally assumes these responsibilities and makes sure that projects align with institutional goals and strategies?
Healthcare institutions have various titles for the executives who are in charge of major capital construction programs. These professionals are the ones who assume significant responsibility of overseeing projects to make sure they are successful in many different ways – from saving costs and meeting schedules to maintaining medical operations and addressing patient needs.
What are the qualities and experiences that hospitals and healthcare systems need in these capital construction executives?
Because our search consultants perform assignments to secure these types of professionals for prestigious hospitals and healthcare organizations, they understand the experiences and tangible skills, as well as the intangible traits that are necessary in qualified candidates. While the list below highlights the most common experiences, knowledge, and soft skills that we have seen sought after in candidates, there are certainly others that are specific to individual institutions and systems. Let's take a look: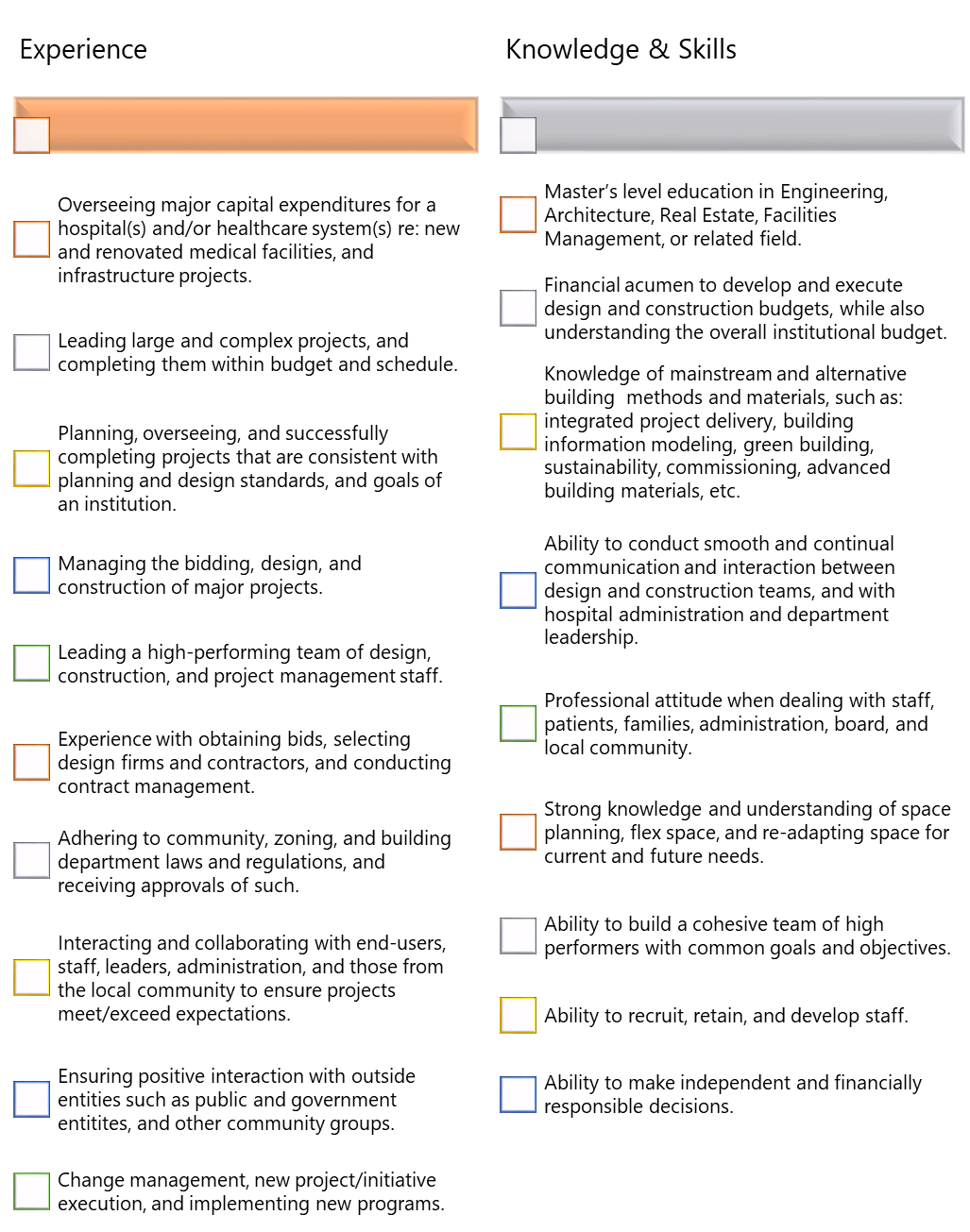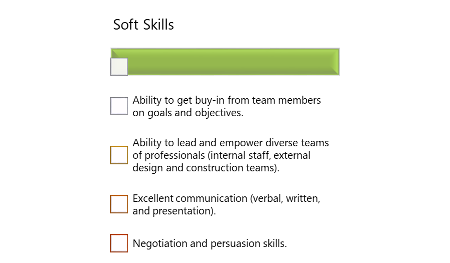 Needless to say, when performing these types of assignments, the talent pool is limited. These executives are typically entrenched in their current organizations and must be attracted to new roles and opportunities. But, if those prospective roles offer challenges that will stretch them, and opportunities to make a positive impact upon an organization, they are typically intrigued. After all, that internal drive is what makes them highly sought-after professionals and successful in their careers.
To learn more about our experience in conducting these types of searches, contact the Managing Director who is responsible for your geographical region.