In last week's post, Simplifying Transitions for New Executives, we discussed the importance of including transition strategies in talent acquisition initiatives, especially when it comes to securing executive-level talent. This week, we turn our focus to the executives who are transitioning into new roles and organizations. As executive search consultants, we understand that, while the first 90 days in a new role and organization can be a stressful time and pose a significant learning curve, there are ways to enhance performance. We apologize for the additional pressure but it's a fact that an executive needs to have successes during this initial time period.
How can you enhance your success in a new role early on?
Harvard Business School professor, Michael Watkins, provides his advice for new executives in his popular book, The First 90 Days. One of the first points he makes is that a quarter of a year is the typical time period that a new executive has to prove him/herself within a new organization. This is the critical period in which they need to demonstrate their capabilities, strengths, and long-term potential. While Watkins has several components to his concept, below are the more important points that we believe new executives should focus on.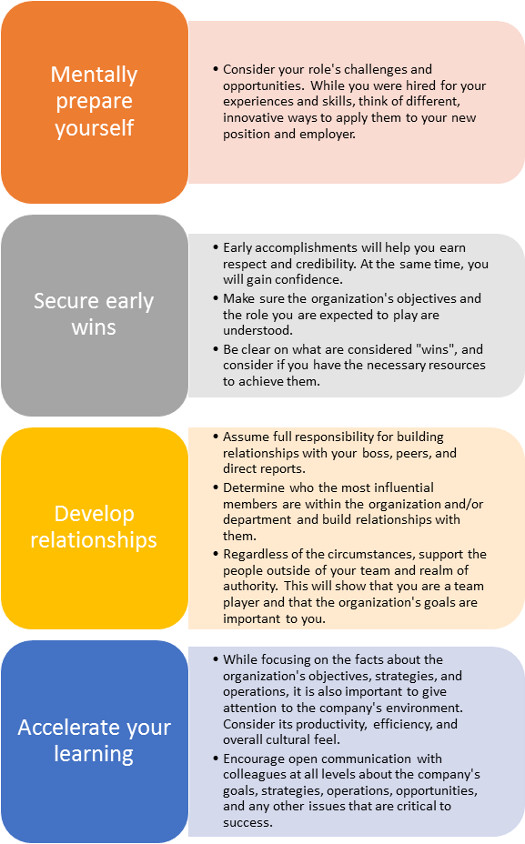 It's important to keep in mind that all new executives encounter issues and challenges, as well as opportunities early in their tenures. Although transitions take time, hard work, and perseverance, all of your efforts will pay off in the end for the benefit of both you and your new employer.