If you're involved in the construction industry (especially if you're involved in the talent management aspect), you don't want to miss FMI's recent talent development report.
FMI
is a leading management consulting and investment banking firm specializing exclusively in engineering, construction, infrastructure, and the built environment. Recently, they conducted an extensive survey to study the trends in talent development within the construction sector. From results, they performed a comprehensive analysis of what firms are and aren't doing to address the industry-wide talent challenges, and the processes that are showing positive results. Within, they also provide their expert recommendations on how companies can take their data and apply it for a positive outcome.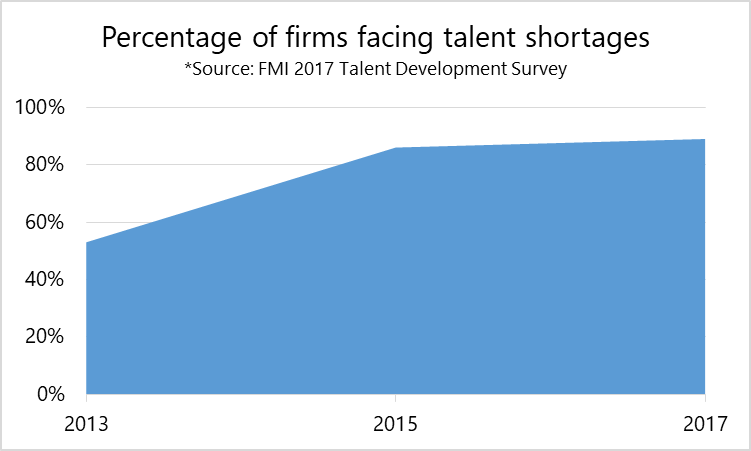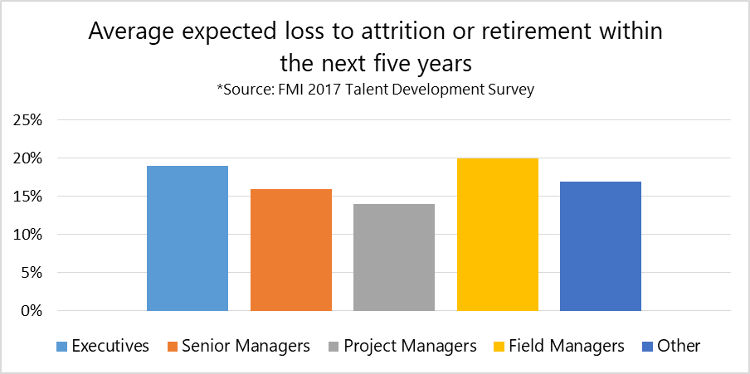 It's no secret that one of the industry's most significant challenges is finding talent. According to FMI's latest data, 89% of its survey participants are facing a shortage of talent, up from 53% just 5 years ago. It's a serious issue, and there are two approaches a company can take – remaining indifferent since most companies are dealing with the same issue or actually developing solutions to address the problem. So, the question is "which route do you want your firm to take?" We assume the latter.
Where does your company fall into the mix?
89% of firms face talent shortages.
75% have made changes to their training programs over the last two years (admittedly experiencing mixed results).
57% prepare an annual training and development budget.
39% measure employee engagement.
45% have formal processes in place for identifying and developing high potential employees.
To be on the leading edge of talent management, FMI recommends companies apply many different concepts, all of which will directly translate to the consistent acquisition of strong talent, enhanced productivity, increased employee engagement, high employee retention rates, and solid talent pipelines. These concepts include:
Create / improve training and development programs.
Conduct performance management.
Develop and maintain a strong internal culture.
Create formal processes for identifying and developing high-potential employees.
What can all of this mean for you and your company? That's simple - if you start focusing on these types of initiatives now, it's likely you be ahead of the curve the next time FMI does a talent survey, and isn't that where you want to be?
At Helbling & Associates, we know the
construction
industry has been through many changes and, while activity has certainly picked up and it's an exciting time with technology and other advancements, every aspect of a company still comes down to one simple thing – its internal talent. Your people are your most important asset – and that will never change. If you'd like to discuss your potential talent needs, give one of our
Managing Directors
a call. We welcome the opportunity to share market insight.