Many areas of the country are seeing a tremendous boom in construction, and the Southeast is one of them with $16B of new projects starting at the end of 2016. This number was gleaned from Engineering News-Record's (ENR) recent analysis of top starts in the region that span healthcare and higher education capital expansions to major commercial and infrastructure projects. ENR's ranking is based on the largest contracts that began construction in 2016 based on total project cost.
Let's take a look at the three top states that are awash in construction cranes and notable projects.
Tennessee
As quoted in The Tennessean, "Nashville is a city under construction." The town has been breaking its own development and construction records since 2013. In 2015 alone, the city issued more than $2.4B in building permits. In fact, the Nashville and Memphis Business Journals launched "Crane Watch" on their websites that show interactive maps of active developments.
Nashville, itself, is booming with $1.8B worth of activity with residential high-rises, a state museum facility, hospital expansions, and a mega mixed-use project. Most recently, the city announced the start of its highest profile development, Fifth + Broadway, valued at $430M. Construction is expected to begin this fall with retail and residential spaces to be completed in two years, and an office tower in early 2020.
Memphis is in competition with Nashville with experiencing $3.8B worth of construction in last few years. Since 2015, more than $2B of projects have been planned or have started that include higher education, healthcare, mixed-use, and residential spaces. Its apartment construction numbers lead the country, and the city started this year with more cranes than New York City.
It's hard to believe that, just seven years ago, Memphis was quiet when Paul Morris took the helm of the Downtown Memphis Commission. Under his leadership, the city has come back to life with billions of development dollars invested in the city's commercial and medical space. Two examples are Beale Street Landing and St. Jude Children's Research Hospital expansion, the latter of which is valued at $9B, which is expected to double the institution's impact on the community.
Tennessee's largest projects noted in ENR's ranking include:
Non-Reactor Nuclear Uranium Process Facility in Oak Ridge being constructed by Babcock & Wilcox. The project, worth $6.5B, is the largest single construction project ever in the state.

Nashville's Capitol View Apartments, a joint venture development of Northwestern Mutual and Boyle Investment Company. Capitol View will be a 32-acre urban district that will offer 1.1M square feet of office space, 130,000 square feet of retail and restaurants, two hotels, and 600 upscale multifamily units. It provides easy access to nearby Vanderbilt University and The Gulch. Hoar Construction is the general contractor of Capitol View that has a price tag of $750M.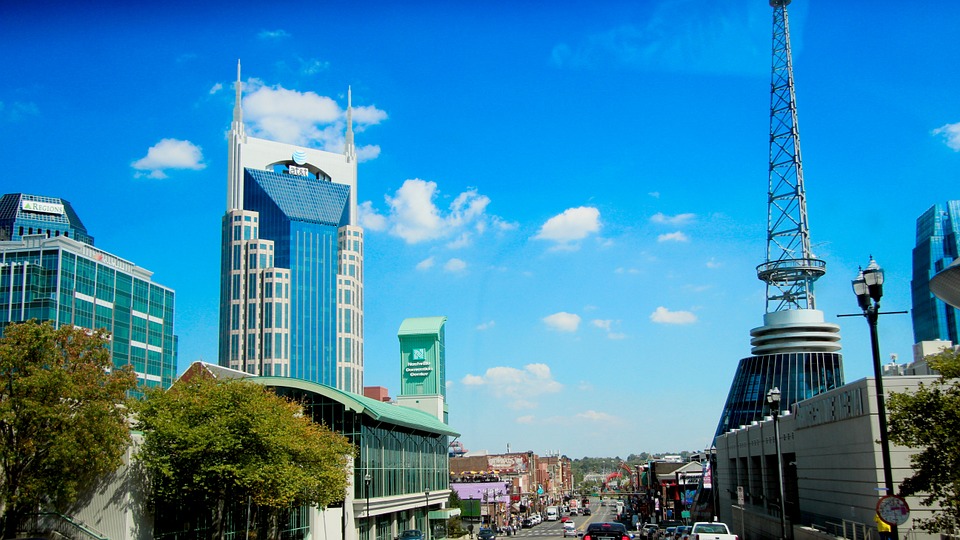 Georgia
A few months ago, the Dean of University of Georgia's Terry College of Business, predicted that Georgia's economic growth will outperform that of the nation. He's not the only who believes this as there are many analyses that have Georgia slated for significant growth in the next few years. With Atlanta being its most populated city, of course it has a bright outlook for development and construction. Right now, the city is basking in stadium construction activity and large mixed-use developments. Two such projects are the $1.5B Mercedes-Benz Stadium being built by Hunt Construction Group and the acclaimed mega mixed-use development, The Battery, that will offer retail, 531 luxury apartment units. Not far away will be another 18-acre development that will include 775 apartments, condos, and senior living units. Over the past few years, major corporations moved operations into the Atlanta area, such as UPS, Mercedes Benz, and Porsche, which has spurred job and population growth. To keep up with activity, according to the AGC report, more 82% of construction firms expect to expand their headcount in 2017.
Georgia's largest projects in ENR's ranking include: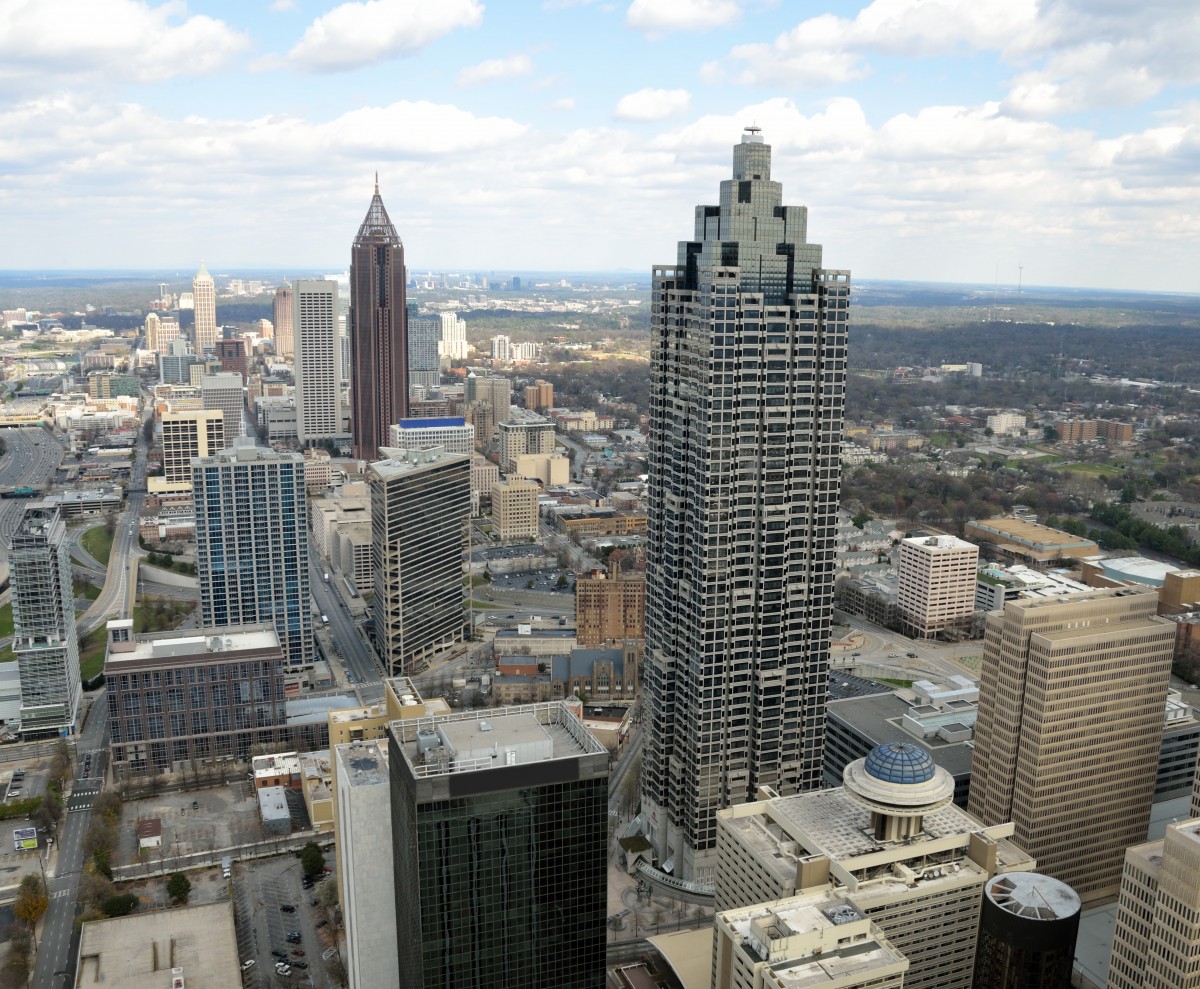 Florida
There's no question that Florida was one of the hardest hit states by the recession. Developers and contractors won't soon forget the lessons they learned during that time. But, right now they are riding on a wave of activity. According to an Associated General Contractors survey conducted at the end of 2016, most Florida construction firms expect the market to continue expanding this year with 30% of respondents expecting a higher dollar volume of projects than last year. The segments that have the most positive outlooks for the state are: transit/rail/airport, higher education, multi-family, highways, federal, and K-12 schools.
Central Florida
A mere two years ago, Orlando ranked #1 for home foreclosures in the nation. Two years later, the city is ranked #2 in construction job growth and as having the most single-family, multifamily, and senior-living construction activity in the state. The market is hot, and large developers are capitalizing on it by purchasing large tracts of land for future development.
South Florida
Dodge Data & Analytics says construction spending in this region was almost $10.9B in 2016, a 3% increase from the prior year. Last October, Miami saw more than $1.1B in total residential construction spending (a 217% increase from the prior year). Now that we are in Q2 of this year, analysts are beginning to see a slip. That said, there are developments under construction that are keeping the region on its toes. One such project is Panorama Tower, a mixed-use development by Florida East Coast Realty. The project will boast 821 luxury apartments, 208 hotel rooms, 100,000 square feet of office space and 500,000 square feet of retail.
Florida's largest projects noted in ENR's ranking include:
Star Wars Theme Park expansion in Walt Disney World will be an epic attraction, no doubt. Valued at $500M, this 14-acre park will knock the socks off of Star Wars fans beginning in 2019. Whiting-Turner is overseeing the project.

Brickell Flatiron Building in Miami is a 64-story tower with 549 units. The project is a joint venture of Moss and Lebolo valued at $485M.

Miami WorldCenter 7th Street Apartments will transform the city's skyline as well. Being developed by CIM Group in partnership with Falcone Group, and being built by Coastal Tishman, the $300M development is the second largest urban development project in the U.S. only trailing New York City's Hudson Yards.

Paramount Tower is also part of Miami World Center, valued at $250M and also being constructed by Coastal Tishman.

Tallahassett Memorial M.T. Mustian Center Healthcare Expansion – Construction began on this Tallahassee project in June of 2016. The project includes a five-story, 340,000 square foot facility that will encompass additional bed, 28 operating suites, and 72 surgical intensive care beds. The $250M project is being built by Brasfield & Gorrie.

Turnberry Ocean Club Condominium – This upscale development will offer units that start at $3.9M. Yes, you read that right. Jeff Soffer of Turnberry Construction & Development is building this $250M tower in Sunny Isles Beach. One of its many amenities is the $100M Sky Club, which is three stories of facilities 300 feet above sea level and will include fitness centers, dining, a spa, and a theatre among many other amenities.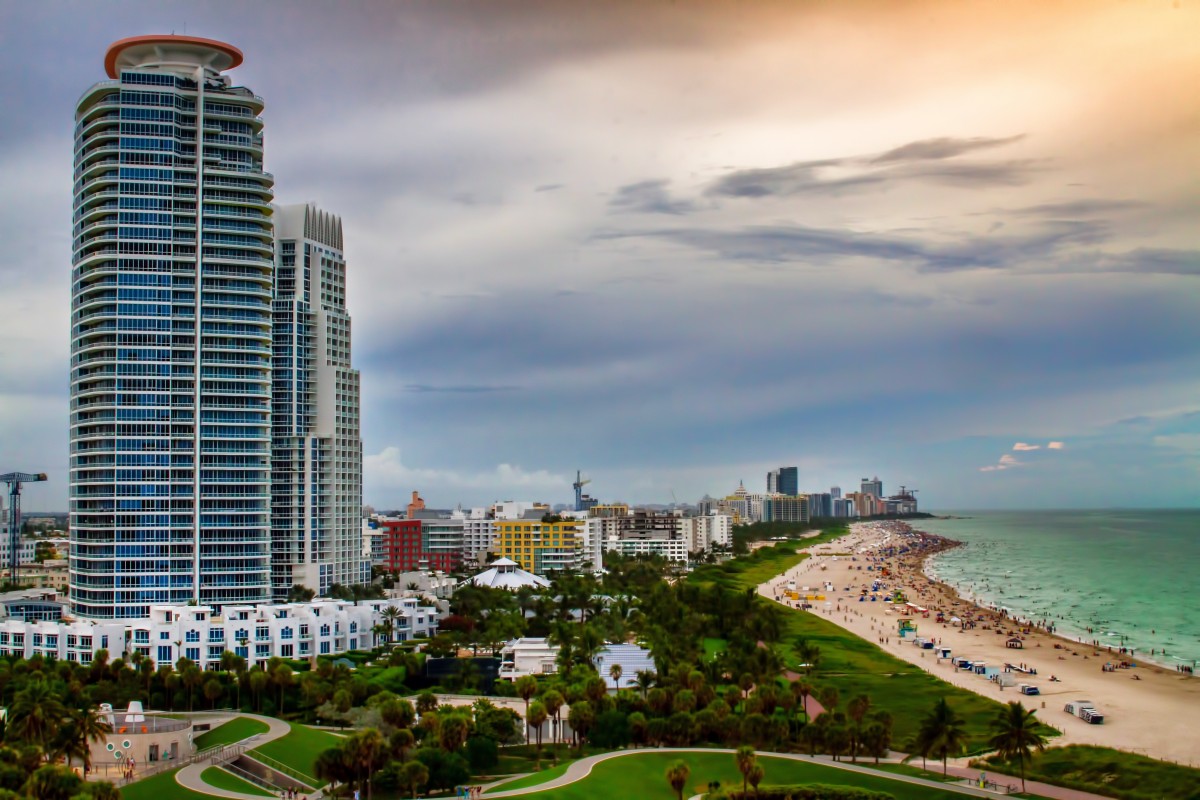 It's not looking like development and construction in the Southeast is going to slow down anytime soon with recent analyses of these markets. Robust activity is expected to continue, and the biggest issue that firms will have to deal with is making sure they have the executive talent and skilled labor to successfully complete the projects. As all of us who are involved in the construction sector understand, that challenge remains as a top priority.