Our story at Helbling is rooted in construction executive search. We have spent the past 26 years developing strong relationships with top executives in the industry, and as the National Association of Women in Construction (NAWIC) celebrates their annual Women in Construction (WiC) Week, so do we.
This week, we are showcasing several women who have made a significant impact on the industry and many people within it. We sat down with five different, highly successful women and asked them about their motivations, core values, decision-making, and advice, to bring you an interview each day of this very special week. We thank them for taking the time out of their busy schedules to speak with us, and we hope you enjoy the insight they have to share.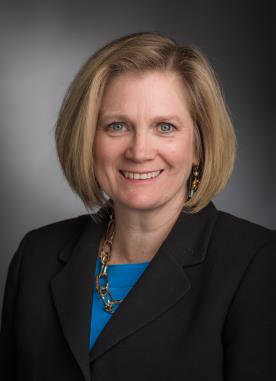 Wendy Gettleman
Dana-Farber Cancer Institute
In 2005, Wendy joined Dana-Farber as a Senior Project Manager and quickly rose to Senior Director of Planning, Design & Construction where she directed the design and construction of 25 to 35 capital projects. Wendy is now the Vice President of Facilities Management and Real Estate. She guides the Facilities agenda, including major capital construction and renovations that currently exceed $450M.

1. What are the most important decisions you make as a leader of your organization?
My most important decisions are "people decisions" that I make related to building and supporting my team.
2. How do you ensure your organization and its activities are aligned with your "core values"?
Our mission and core values are reinforced every time we walk into our research facilities and our clinical care facilities. Our managers and staff are encouraged to participate and engage in fund raising activities to reinforce why we are here and how what we do every day can help – from a simple maintenance order, to building a new research facility, to negotiating a new lease or real estate deal.
3. How do you support gender equality in the workplace?
I am a firm believer that a diverse team is a strong team. I hire and develop my teams to promote diversity and inclusivity. I can't imagine it any other way.
4. What motivates you as a leader?
Our patients motivate me, our mission motivates me, and my management team motivates me. I have held many different positions and managed in many different fields, but this field, this place, and these people are the motivation that pushes me to look for new ways to improve and grow personally and professionally.
5. What do you think is the most significant barrier to female leadership?
Sometimes it may be a person of power that is unwilling to give an experienced woman the chance to lead, but more often it is the woman that does not have confidence to take a risk. If a position has 10 requirements, a man may go for that job with 5 or 6 of those requirements. A woman may not even consider going for the position with less than 9 or 10 of the requirements. I have had amazing women and men in my life (including my husband) that have encouraged me to always "go for it".
6. Can you name a person who has had a tremendous impact on you as a leader / mentor?
I cannot name one. Every boss that I have had in my 30+ year career to date has made an impact on my growth and path to leadership. I have had bosses that were mentors and even one or two bosses early in my career that put up barriers, but those were impactful too as I had to be resilient and find a way around them. I have also built a professional network of male and female leaders in their field that have contributed to my growth, in small ways and in huge ways, but together have been, and continue to be, so very impactful.
7. What advice would you give to women trying to break into the Facilities Management / Construction Management / Engineering / Architecture fields?
Go for it! When I started, I was often the only woman at the table. Today, I may (or may not!) be the most senior woman at the table, but I am rarely the only woman at the table. Be persistent, listen, communicate, and network. Use your strengths to find the right entry point into the field. Work hard and smile.