While green design and construction is positive for the environment and its resources, it is also becoming a big business. The demand for more sustainable building options is driving profitability on a global scale. Within the next six years, the materials segment of the market is expected to
grow
by $187.4 billion,
reports Environment + Energy Leader
.
Sustainable design and construction, which began with office building and educational institution projects, has expanded to public spaces and even infrastructure initiatives. By the fall of 2019, the number of LEED (Leadership in Energy and Environmental Design) registrations in the United States alone exceeded 69,000.
According to the U.S. General Services Administration
, sustainable design involves these practices: optimize the site potential; minimize non-renewable energy consumption; use environmentally preferable products; protect and conserve water; enhance indoor environmental quality; and optimize operational and maintenance practices. The following four advances support these sustainable design principles.

Energy Reduction
Pittsburgh International Airport is slated to be one of the first net-zero airports in the world when its
$1.1B modernization project is complete in 2023
. It will be powered entirely by a
microgrid of nearly 8,000 solar panels
. The commitment to minimize energy consumption is backed by a design plan that features indoor and outdoor green plazas, potentially harvesting water for irrigation and use in the airport's cooling towers, and the ability to pump air to passenger cabins of gated planes rather than the planes using fuel to supply the air.
Seattle's $1B venue, the future home of the NHL Seattle Kraken and WNBA Seattle Storm teams, will be the
first certified net-zero carbon arena in the world
when it opens in October 2021. The 800,000 square-foot site will rely solely on electrical power from solar panels onsite and wind farms offsite. In additional to sporting events, its flexible design can accommodate concerts, community, and corporate events to optimize the site potential.

Water Filtration
Seattle has also led the way with a stormwater runoff project. Its Aurora Bridge above the Lake Washington Ship Canal once carried oil, chemicals, and other harmful materials into the waterway, posing a danger to marine wildlife. A team of architects, engineers and environmentalists created a
bioswale toward the south end of the bridge
. Annually, it collects 200,000 gallons of stormwater runoff from the bridge's downspouts. The soil and plants act as a natural filtration system for the water passing through, removing over 70% of the pollutants. Stormwater collection systems at the northbound span and nearby roadway have increased the total to 2 million gallons of "treated" water.

Material Reuse
The demolition of older infrastructure projects begs the question of what happens to those materials. The Maryland Transportation Authority (MDTA) is embarking on a project to design and build a
new $463M bridge over the Potomac River
. It replaces an existing structure that will be dismantled and removed; its materials will be repurposed to build a high-profile artificial reef in the Chesapeake Bay watershed. The
National Oceanic and Atmospheric Administration
stated that these manmade structures mimic some characteristics of a natural reef. This technique was used in another notable project, the Pensacola Bay Bridge project in Florida in late 2019.

Material Selection
With a growing concern about climate change, design-build strategists are considering emissions reductions as well. Incorporating more trees and green spaces helps to offset the amount of carbon dioxide in the atmosphere. The selection of materials, such as wood, steel, concrete, and glass, is also important. Locally sourced materials reduce the carbon emissions required to transport the supplies.
Materials fabricated using fewer toxic chemicals reduce carbon emissions during production
. An innovative new plastic called AirCarbon is entirely carbon negative during its manufacturing process and while in use. Foam blocks and panels used for building construction have a significantly lower carbon footprint that rigid insulation. California-based manufacturer BluePlanet has even developed a synthetic limestone that harnesses waste gas from the air.
Aside from these advances, facilities can focus on simple, inexpensive sustainable design choices. These include:
using more natural light
installing low-flow restroom fixtures and sensors to monitor electric usage from heating and cooling systems
and, designating spaces within buildings for product recycling.

Sustainable Employment Opportunities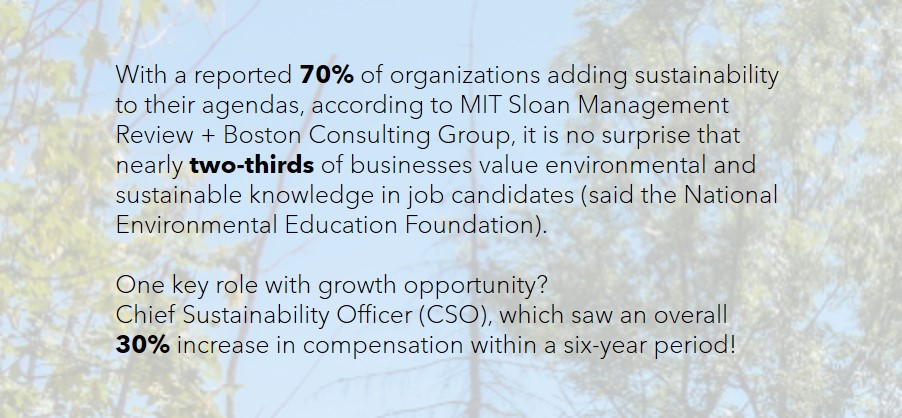 If you would like to connect with a Helbling search consultant about these or other design and construction trends,
please contact us
.