This is the time of year when most of us reflect upon the past year, our wins and losses, and lessons learned, and how we can apply those experiences to improving our organization for the year that's just around the corner. At Helbling, we do the same. Since we focus on construction executive search, we examine this sector closely so that we can understand what our clients and future clients may be contending with in the marketplace, and subsequently, how we can support them in their 2018 objectives.
What happened in 2017?
All of us know there was a lot of talk and expectation with President Trump winning the 2016 election and widely accepted legislative reform. Construction projections were partly based on this false sense of reality. Growth was slow, and we will likely have a similar year in 2018. According to Helbling's Northeast Managing Director Jim Lord, there are many different factors that explain why 2017 was not as good as we had hoped. Lord claims, "The biggest contributing factors were:
delays in infrastructure spending and federal aid;
urban softening (which ties into the changes and expectations of differing population dynamics); and
total construction starts reached a high period of growth from 2012 through 2015 (rising 11% to 13% per year) and leveled off to a period of normalization."
According to Dodge Data & Analytics, construction starts have tapered off with only marginal increases in expenditures from 2014 to date.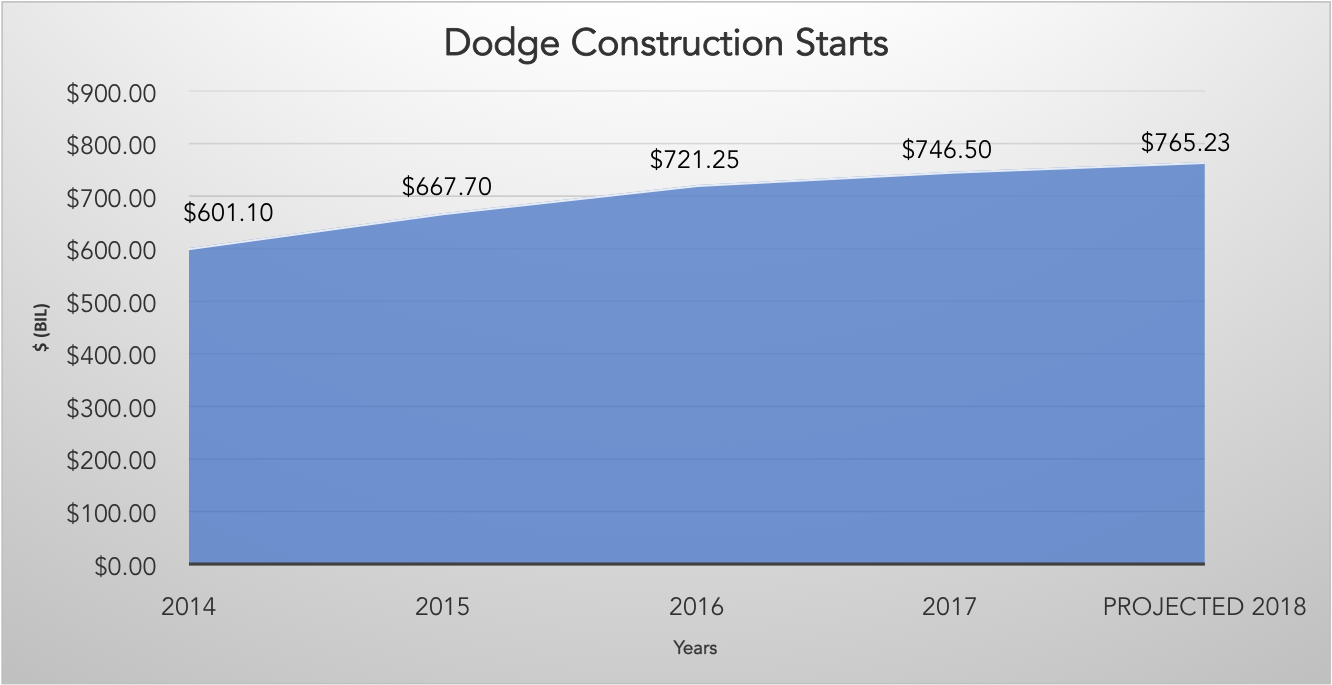 Looking ahead to 2018
While the overall activity may not have been what we'd all hoped for in 2017, there was much positivity within specific market sectors. For example, according to the AIA Consensus Construction Forecast panel, the commercial market performed as expected. Last year at this time, its growth was forecasted at 8.3%. For 2018, industry economists are expecting 8.8% growth.
Other markets that grew in 2017 and are expected to continue doing so through 2018 include:
Airports (including other institutional-type facilities) due to activity surrounding transportation terminal construction, which may also lead to increased highway construction;
Sports stadiums and arenas; and
Warehouse facilities (partly due to the online retail sector taking off in recent years and companies needing more space for storage and distribution).
Other emerging concepts that are influencing construction in some of the nation's largest metropolitan areas are artificial intelligence and smart cities. Whether those will make a significant impact in 2018 remains to be seen. But, they are definitely on the horizon and being discussed in progressive geographical regions. And, let's not forget the excitement surrounding the selection of Amazon's HQ2, which will have a tremendous impact on all types of projects (infrastructure, warehouse, commercial, etc.) in one lucky city!
Taking a closer look at the AIA Consensus Construction Forecast, we decided to compare data from Dodge, FMI Corporation, Wells Fargo, and Associated Builders & Contractors (ABC). As shown below, the change in percentage from 2017 to 2018 is small for most non-residential sectors.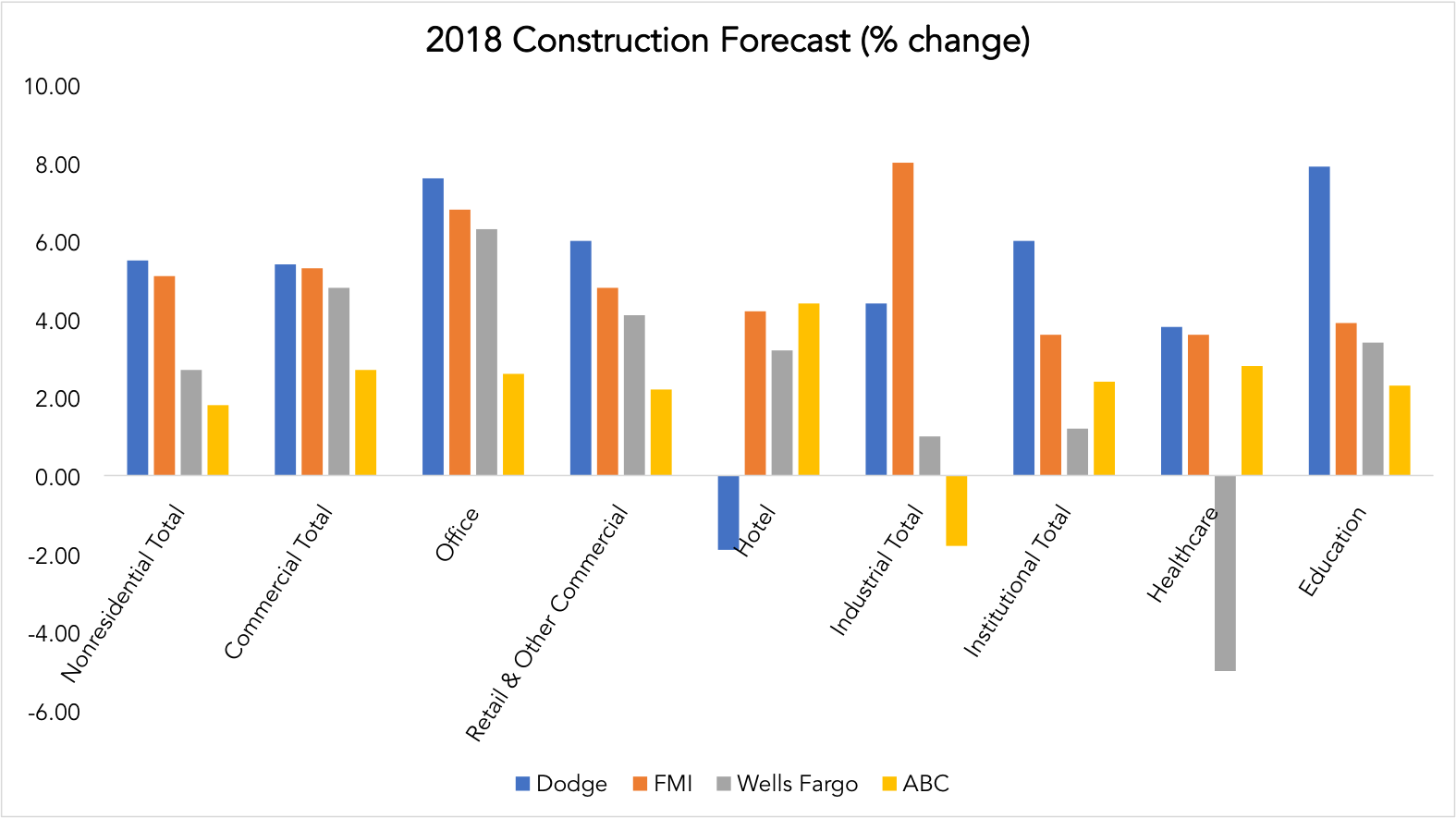 Stay tuned for more updates as the new year begins to unfold. We will tracking activity closely!
Read the full 2018 consensus report from AIA.